---
---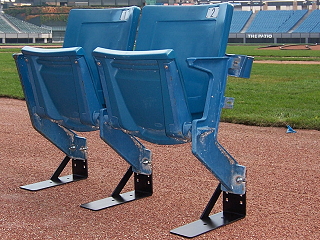 unrestored 'as-is' condition

seats are shipped partially disassembled
---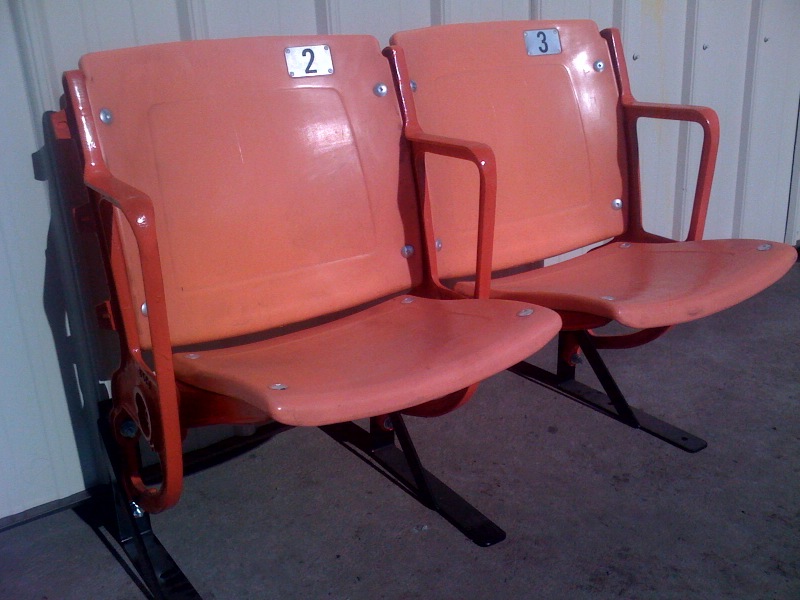 restored to look new - cast iron is repainted orange (or red for red seats)

seats are shipped partially disassembled

Color Options: Dark Orange & Light Orange & Red (see pictures below to see color differences)
***Due to high holiday demand, Red won't ship till mid to late January 2017.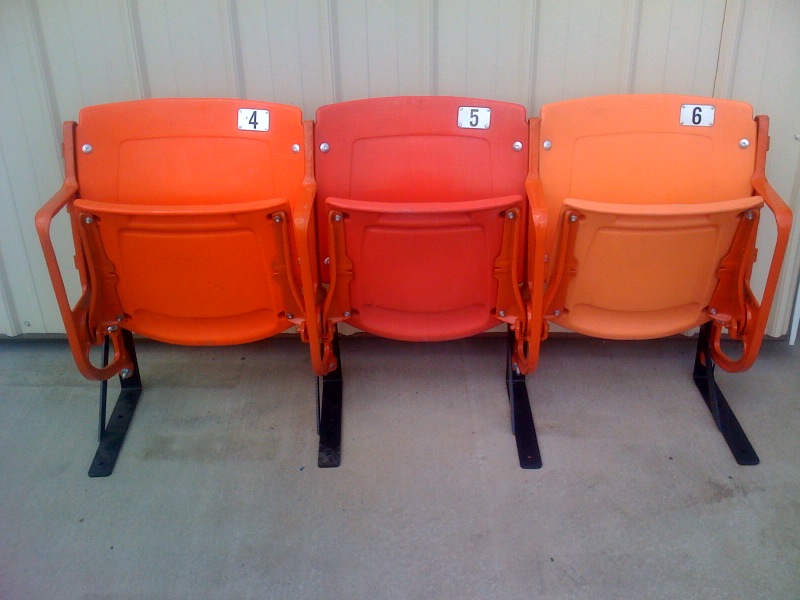 Unique Collectors Item - 3 colors from Atlanta Fulton County Stadium
Dark Orange, Red, & Light Orange

restored cast-iron standards
set of 3
(ships partially disassembled)

$555 (includes s/h)
---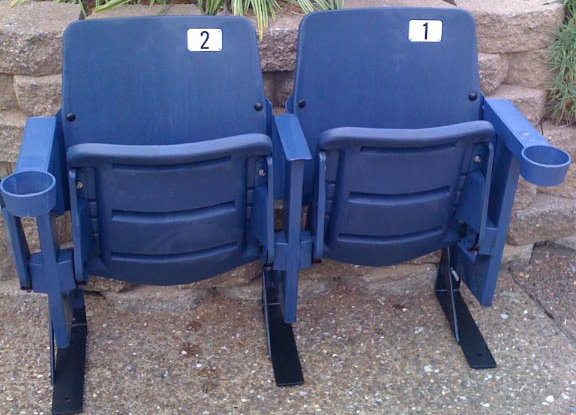 Standard seats without padded seat Padded seats from the 50 yard line box section

unrestored 'as-is' condition

seats are shipped partially disassembled
---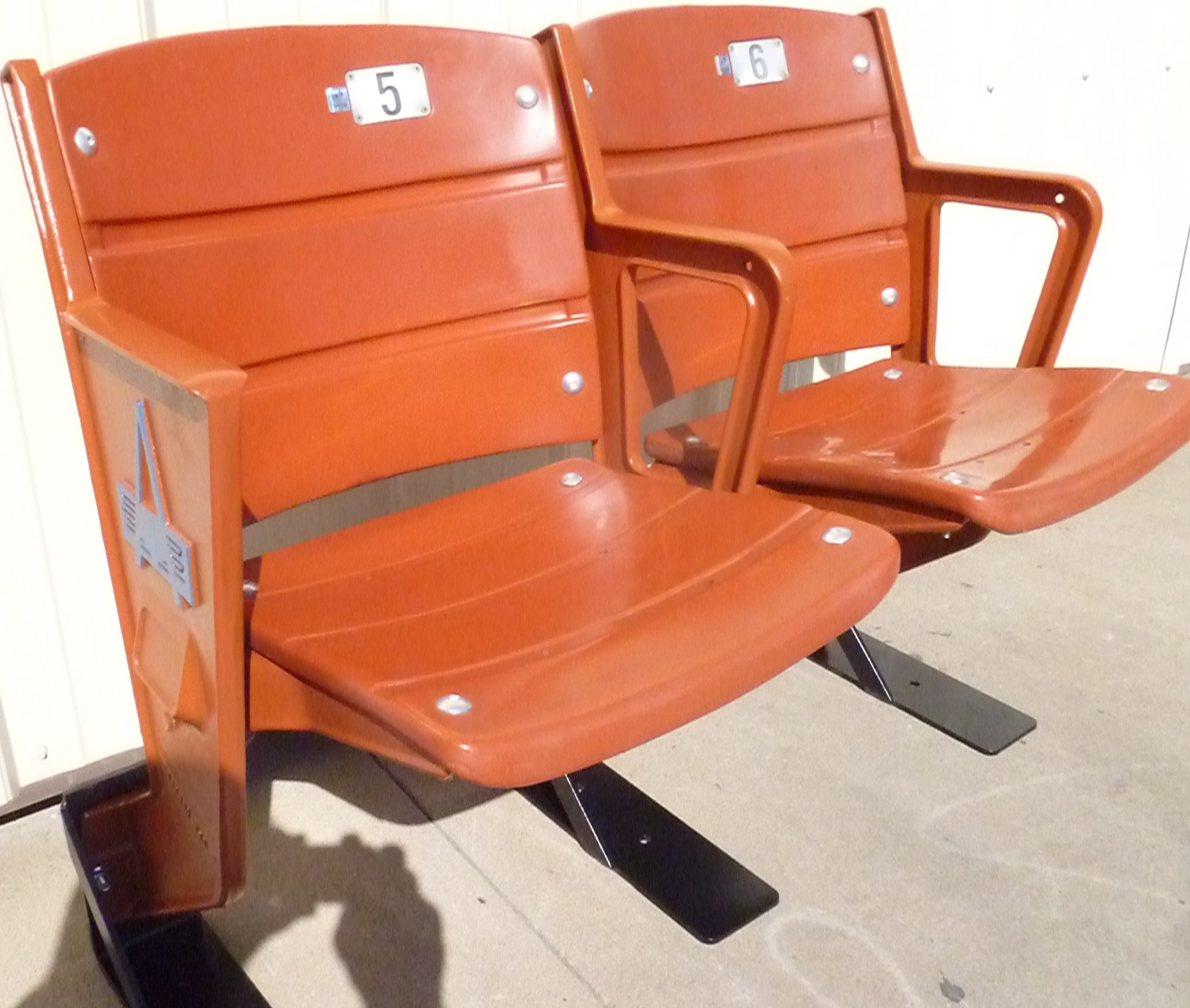 REFURBISHED & RESTORED TO ORIGINAL GLORY
---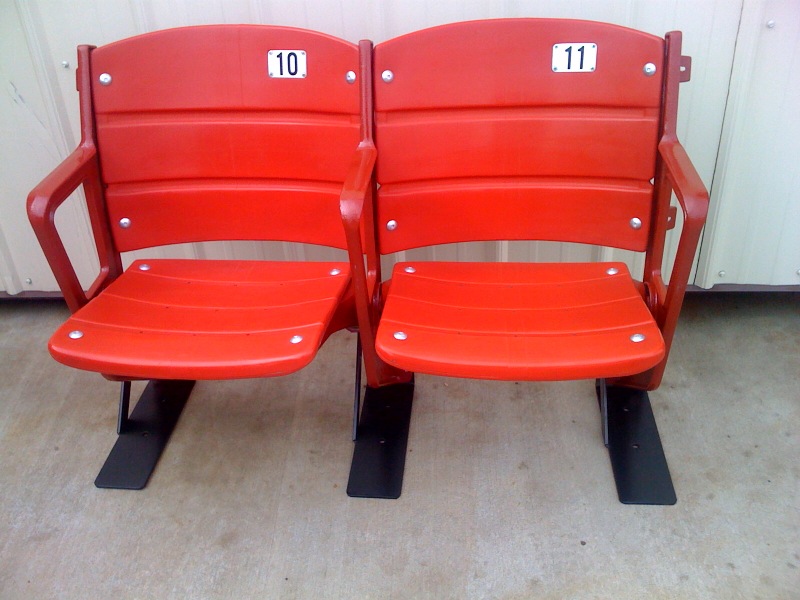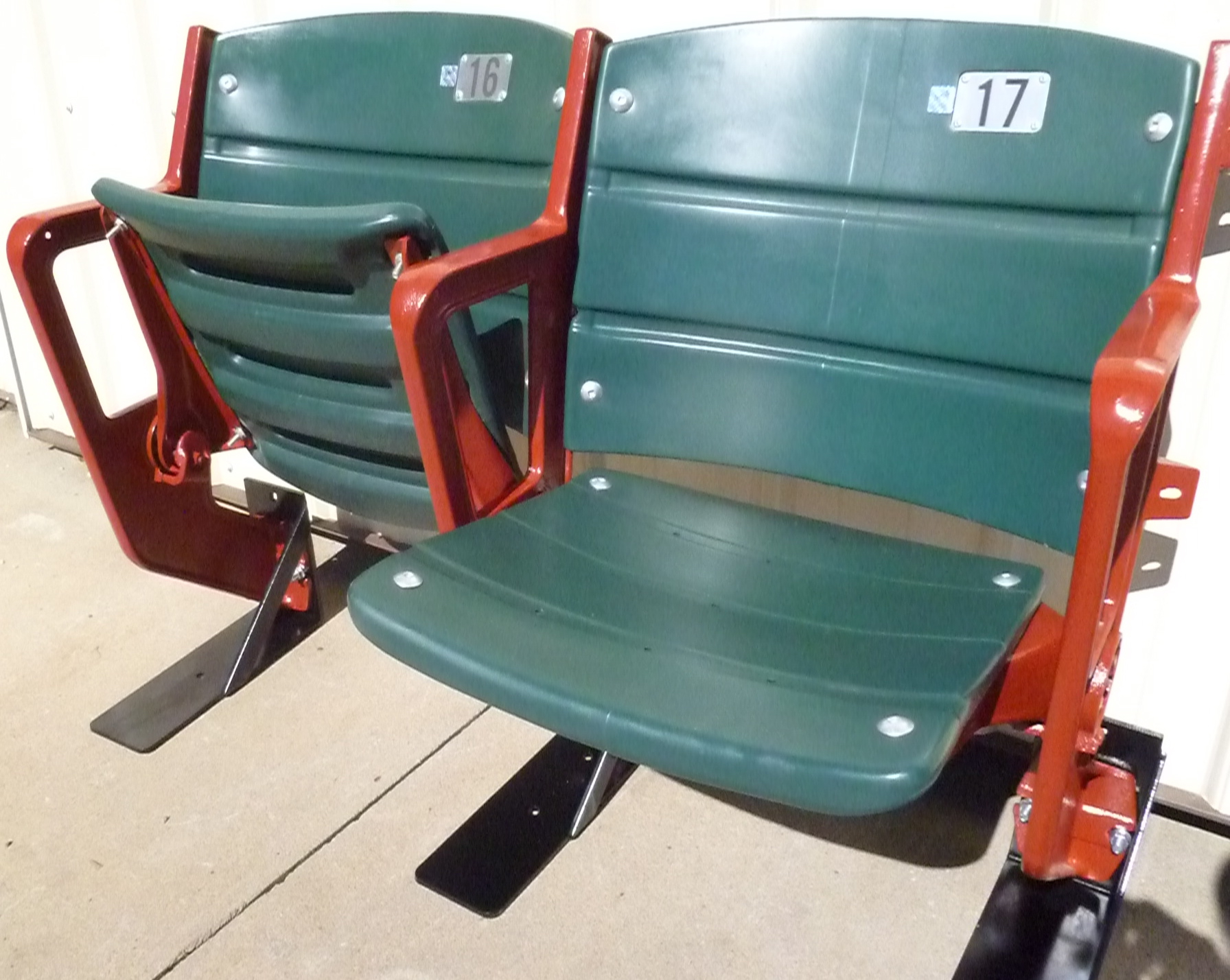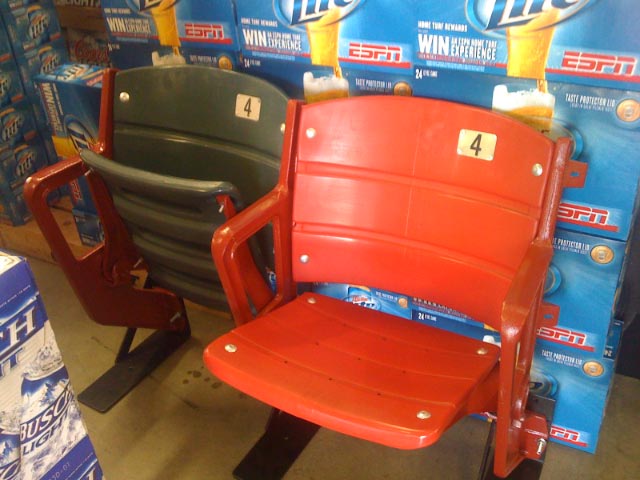 cast-iron standards restored to look new, repainted red
Red and Green seats available! Your choice below...
seats are shipped partially disassembled

---
WARNING!
These stadium seats are sold solely for the purpose of being sports memorabilia. When the seats were bolted to concrete in the stadium which they came from, the seats were stable. But the seats are no longer bolted to concrete. Even after securely attaching the seats to the "L" shaped brackets that are provided to you, the seats could collapse or tip over, which could cause serious bodily injury, including, but not limited to, head, neck, and back injury. Do not sit in, stand on, or otherwise use the stadium seats, and keep children away from the seats until the "L" brackets are securely fastened to a suitable floor.
Once your stadium seats are securely fastened to the "L" brackets provided to you, call a qualified professional, one who works with the types of flooring you have in mind for your seats, to install the "L" brackets to your flooring. Flooring varies and only a professional will know where and how the "L" brackets may be fastened to your floor without destroying or harming your floor and how to ensure that the "L" brackets are securely and safely fastened to your floor.
FAILURE TO APPROPRIATELY ATTACH THE "L" BRACKETS TO A FLOOR MAY RESULT IN THE SEATS COLLAPSING OR TIPPING OVER, WHICH COULD CAUSE SERIOUS BODILY INJURY, INCLUDING, BUT NOT LIMITED TO, HEAD, NECK, AND BACK INJURY.
---


Our partner site Stadium Seat Depot has patented Seat Feet™ which go great with our seats.
* Patented Seat Feet™ make your stadium seats completely portable and extremely stable for sitting WITHOUT bolting to your floor or deck. NO DRILLING required.
* Seat Feet™ attach to your existing steel brackets or floor-mount legs. Assembly is easy!
* Seat Feet™ have rubber pads on the bottom so they will not scar the floor and it also prevents them from scooting.
* Seat Feet™ will enable you to use your seats on your deck, in a game room, in a kids room, in the basement, or around the fire or grill. Enjoy your seats anywhere you want, indoors or out!

Visit their website www.StadiumSeatDepot.com to purchase today!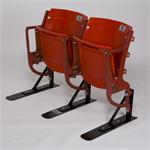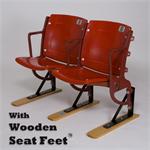 Also available from StadiumSeatDepot.com are the new "Rockin SeatFeet".
Turn you stadium seats into rocking chairs!!!