NEW RELEASES - Commemorative Medallions - Shea, Busch & Tiger!!!

Click on the stadium name in Red below to see all of the seats we currently have available...

**Rosenblatt Stadium (College World Series)

**Shea Stadium (NY Mets)

**Giants Stadium (Meadowlands, NJ - NY Giants & NY Jets)

**Texas Stadium (Dallas, TX)

**Tiger Stadium (Detroit Tigers)

**Busch Stadium (St. Louis, MO)

**Dodger Stadium (Los Angeles Dodgers)

**new Comiskey Park/US Cell (Chicago White Sox)

**Fulton County Stadium (Atlanta Braves)

**RCA Dome (Indianapolis Colts)

**Angels Stadium (Anaheim Angels)

**County Stadium (Milwaukee Brewers)

**Colleges: University of Alabama; University of Miami; Clemson University; Faulkner University; Providence College

**Seat Feet™

---
The seats have been carefully removed from the arenas directly by S&S Seating (sometimes in cooperation with Archer Seating) prior to demolition/renovation and are warehoused for protection until shipped. Brackets are included with purchase, when necessary, to allow seats to be free standing.

PLEASE NOTE: We have multiple sets available...the ones pictured are not the exact seats but will be similar. We will not be able to provide pictures of the exact seats you will receive, as they are already boxed up and ready to ship.

For immediate purchase, please click on the 'Buy Now' button below each item. You will be taken to a secure PayPal website for payment. Your seats will be shipped out via FedEx Ground services within five (5) business days of your order. Seat pairs are shipped partially disassembled (reassembly is easy).

Shipping & handling charges listed are for the continental US. For shipping to HI, AK and international, please contact us for addtional shipping charges.

In the very rare case of shipping damage, we do provide replacement parts free of charge. Damage claim time-limit is restricted to 14 days from delivery. Claims made after 14 days will be charged fees for shipping and replacement parts.
Please note our return policy prior to placing your order.
---
DODGER STADIUM - LOS ANGELES DODGERS Back to Top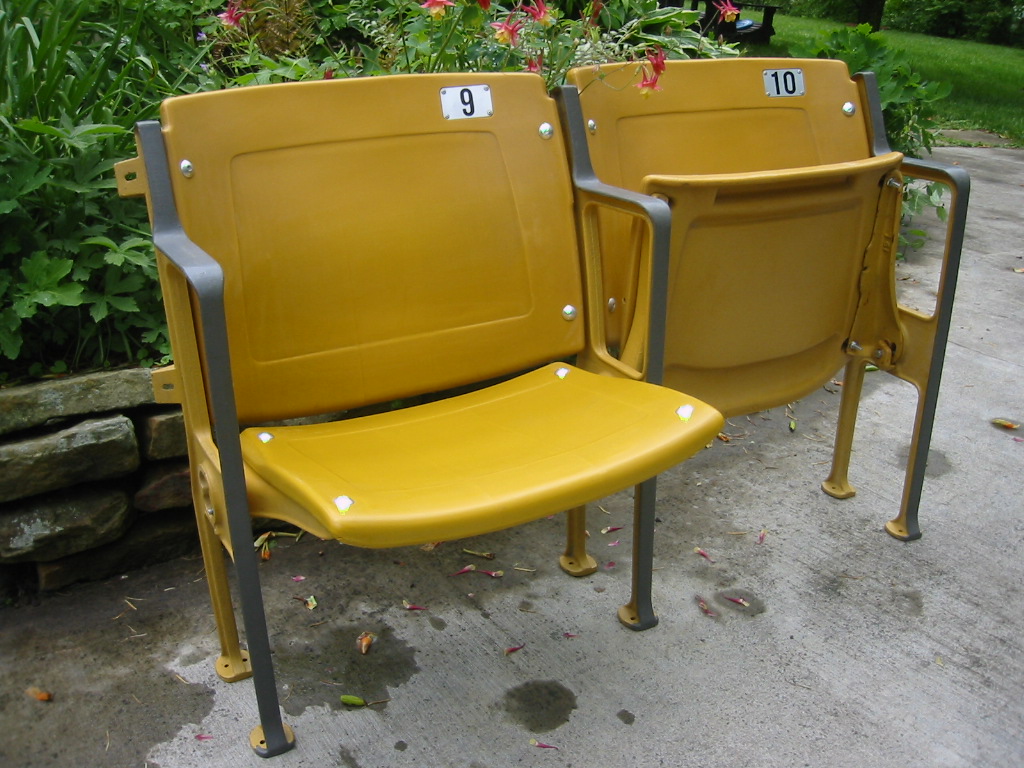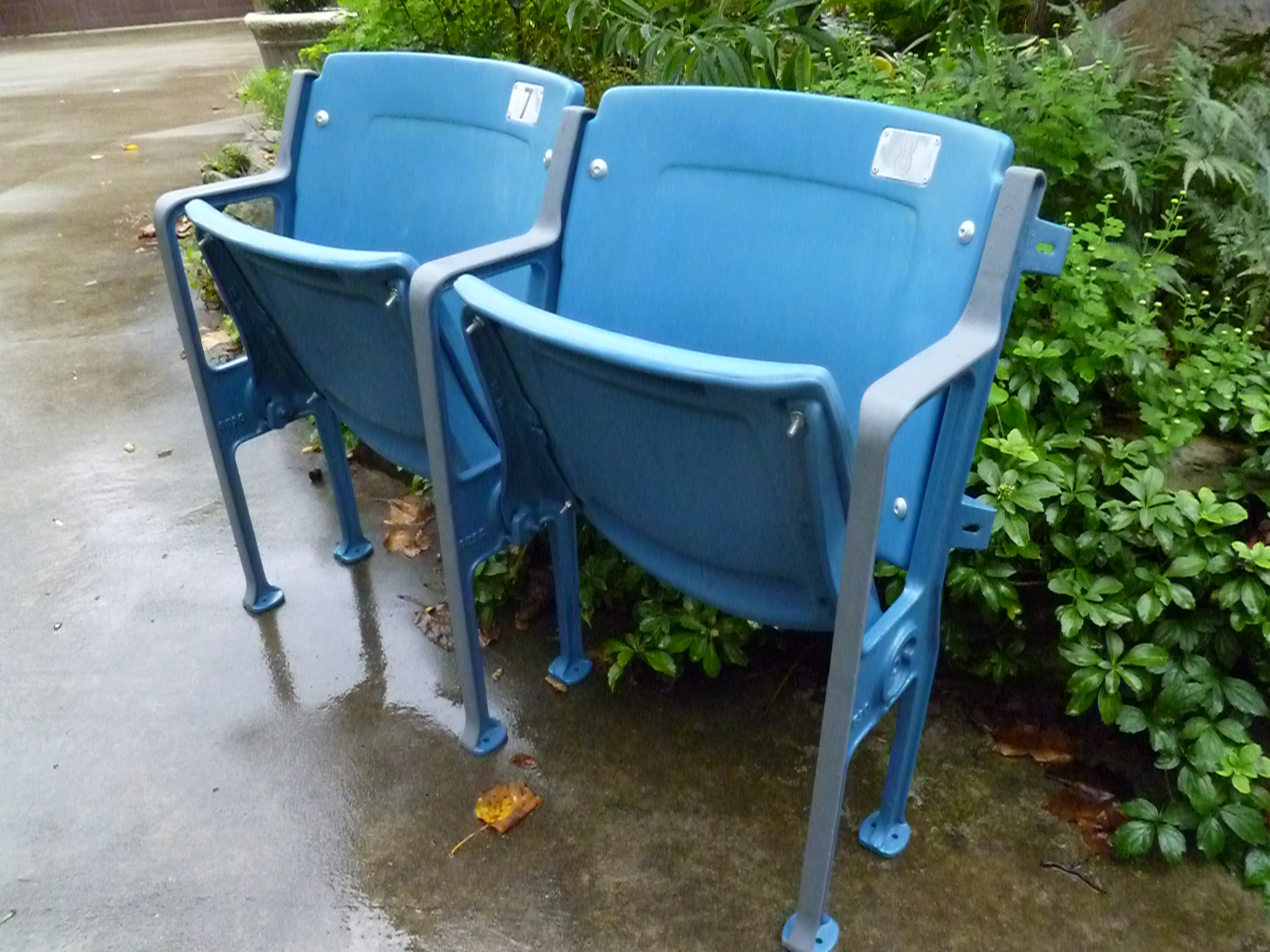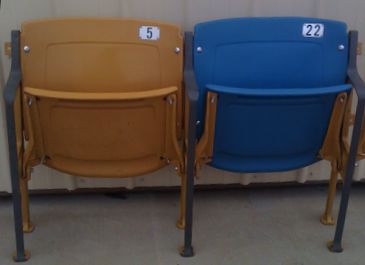 unrestored 'as-is' condition - vintage Fully Restored, Floor-mount, DODGER BLUE GOLD & BLUE - collector's edition
FLOOR-mount, Gold
seats are shipped partially disassembled